DIVORCE LAWYER HARNETT COUNTY
Making the claim for divorce seems like the simplest legal claim in the divorce process, but it can become complex quickly. North Carolina requires you to wait to file a Complaint for absolute divorce until the day after one year passes from your date of separation. It is vital that prior to the entry of your divorce decree you have preserved all the possible claims you have available to you from your marriage, otherwise you lose them forever. At KJT-law we have procedures in place to keep your divorce as simple as possible, meaning you probably won't need to appear at the courthouse even once. Further, if you and your spouse are lucky enough to have resolved all other possible family law claims prior to the entry of the Divorce Judgment in a Separation Agreement and Property Settlement ("SAPS"), we will help you incorporate the SAPS document into the Judgment of Divorce, making the SAPS enforceable like any other Order of the Court.
Military divorces can be complex, right from the outset. You need an experienced attorney that understands military benefits to help you obtain appropriate assistance immediately. At Kathryn Johnston Tart, PLLC we have that experience and get you help as soon as possible; even if you or your spouse is deployed. (CONUS or non-CONUS).
We can also help you resume your maiden name or previous name, whether in the Divorce Judgment or immediately after the entry of the Divorce Judgment. We know the different ways to get that done, so you don't have to worry about it!
Call KJT-Law, a Divorce Lawyer in Harnett County now!  Make it happen (910) 892-3112!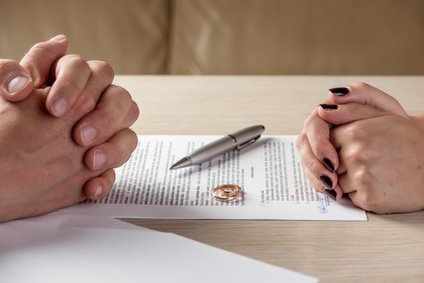 Contact Us About Your Case
At Kathryn Johnston Tart, PLLC, our clients' needs are our number one priority. Call us at 910-892-3112 to schedule your confidential consultation or email us at info@kjt-law.com