The most common reasons for changing a name are the following:
General desire to change the given name
Marriage
Divorce
Becoming a U.S. Citizen
Adoption
To make it easier for others to use and understand
To escape an abusive relationship and not be found
To be known by a stage name.
NOTE: If you are getting married or divorced, you have at least one thing in your favor: name changes can be an automatic part of the process.
Changing the Name of an Adult
In general, the court proceedings for an adult are relatively simple.  So long as the requirements are satisfied, the judge will grant the name change.  You should tell the judge the reason for wanting to change your name, as some reasons may be more important than others and will require special attention.
Changing the Name of a Child
`For a minor's name change there are a couple extra points to keep in mind: The reason for the change should be significant, such as adoption or bringing a stepchild into a family. One parent or guardian will submit the petition with a reason for the change and the other parent or guardian will have to give his/her consent.  (So long as both parents are on the birth certificate and still alive, both parents must consent to the name change of the minor.)  Both parents/guardians will be notified of the petition, which means an objecting parent has time to come forward with an objection.
NOTE: If only one parent has legal custody of the minor, and the minor has reached the age of 16, he or she may apply for a name change with the consent of the parent who has legal custody (provided the clerk is convinced the non-custodial parent has abandoned the minor).  If the non-custodial parent denies that he/she abandoned the child, this issue of fact shall be transferred and determined as provided in G.S. 1-301.2.  If abandonment is determined, the consent of the non-custodial parent is not required. Upon final determination of this issue of fact the proceeding shall be transferred back to the special proceedings docket for further action by the clerk. [N.C. Gen. Stat., Chapter 101. Names of Persons, § 101-2.]
If there is controversy over whether the child's name should be changed, a hearing in front of a judge is more likely. Ultimately, the judge will decide what is in the best interest of the child. Remember that changing a name is not the same as a legal adoption or the removal of parental responsibilities. If your child lives with your ex-wife and changes his or her last name to that of his stepfather's, your responsibilities and obligations as a biological parent have not changed.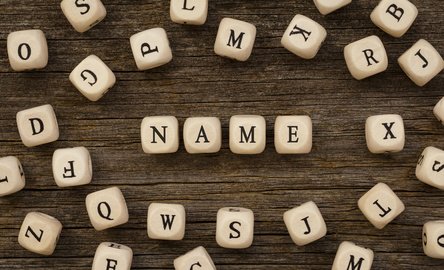 Contact Us About Your Case
At Kathryn Johnston Tart, PLLC, our clients' needs are our number one priority. Call us at 910-892-3112 to schedule your confidential consultation or email us at info@kjt-law.com